Digital Twin
Enter the Next Phase of Digital Transformation with a Digital Twin
Digital Twins in a Digital Ecosystem
As businesses embrace digital transformation for improved efficiency, sustainability, and uninterrupted business continuity, a digital twin becomes an imperative. A digital twin is the real-time digital counterpart of an object or process. It is a virtual representation of all the equipment, combining design, asset, and process data in a complex, simulated model. A digital twin presents much more than a static picture through remote digital inspection. We can apply advanced analytics to the data collected to gain a complete understanding of the asset, how it changes over time, and predict its function and degradation over time. We can collect data, model, categorize, predict and reprogram or modify the asset, saving both cost and time using this emerging technology.
Digital Twin Services from DataChip
At DataChip, we focus on modeling and reprograming, by using high-quality digital twins of the assets. Our in-house specialized team of software analysts are adept at developing virtual models, to suit the requirements of our clients. The team customizes data collection and reporting by creating a direct interface with a client's database, ensuring a high level of efficiency in delivering results. We help our customers make highly informed decisions about reprogramming real-world data only after testing its performance using virtual models.
What is Special about DataChip?
The team at DataChip are highly experienced and possess the diverse capabilities required to execute the challenging task of creating photo-realistic digital twins and enable advanced visualization using 3D Modelling to enable inspection etc. If you are looking for a capable and trustworthy team with the necessary execution skills in implementing a Digital Twin model, you can be assured of deriving the highest return on your investment, with DataChip.
DataChip's team is highly qualified and very familiar with all recent technologies. More importantly, the team is committed to delivering quality services, while meeting delivery schedules on time, every time.
DataChip's expert consultants have a track record of developing and successfully delivering many projects globally. The industry experience and software knowledge of our full-time consultants enables them to produce models with high accuracy using data from a variety of collection methods, including aerial photogrammetry.
We understand the importance of data security and maintain a state-of-the-art secure environment and network, ensuring that the access to project information is as per defined protocols.
We are justly proud of the challenging assignments undertaken by us for a diverse and extraordinary set of customers, ranging from startups on the growth path, small to mid-sized businesses, and large companies.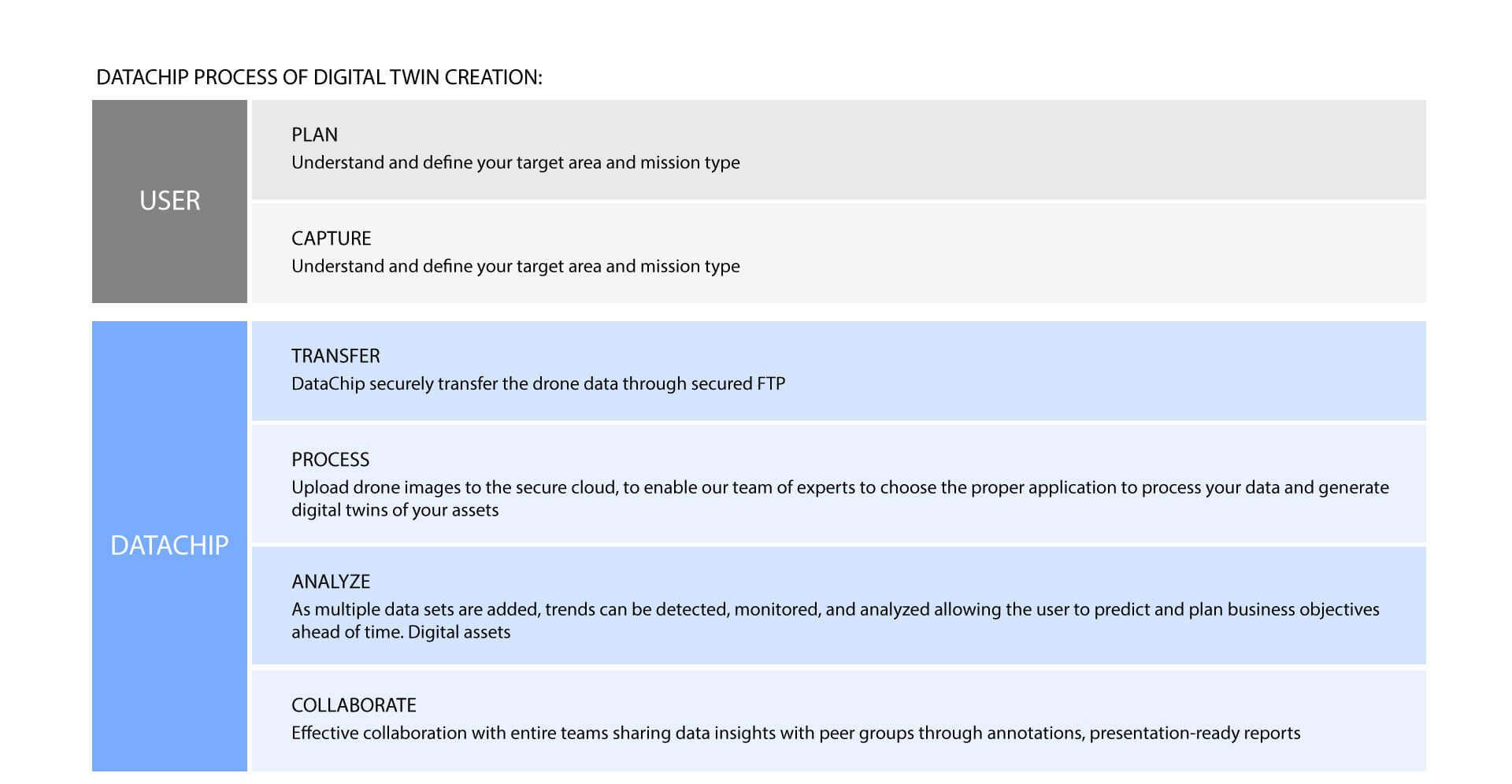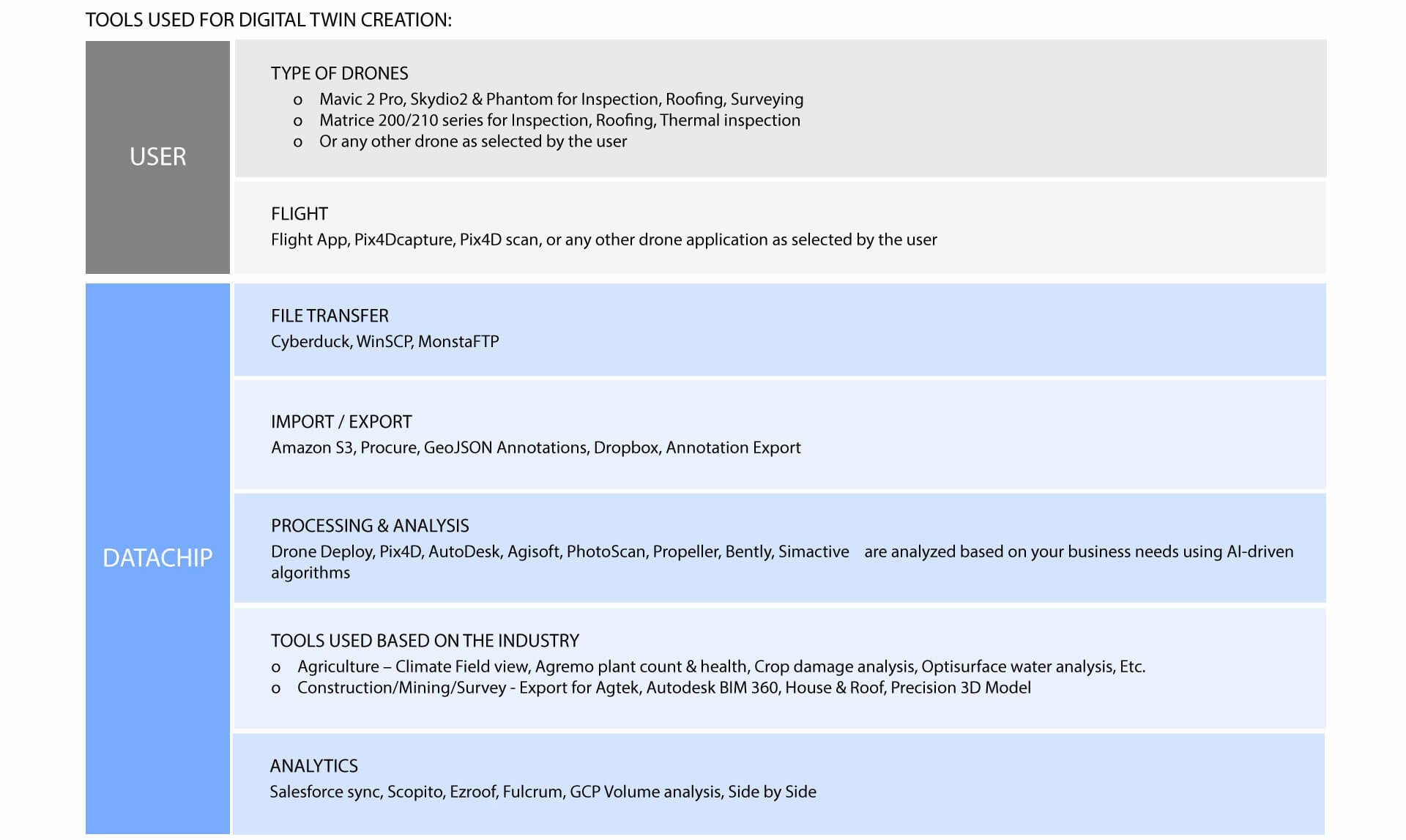 DataChip dedicates all its resources to data processing. We work with all kinds of data, including data from drone photogrammetry. We can use information from aerial images to assist clients with a variety of unique project challenges.
Talk to us about your project requirements, and we will be happy to serve you.
Book your expert consultation today, free-of-cost!
Expert Consultation